Inaugural NCAA Beach Volleyball Championship: Should it change your perspective?
By Stephen McCarthy, The McCarthy Project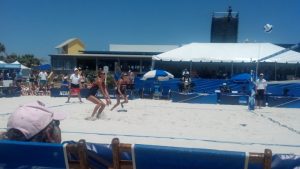 The recent announcement of the inaugural NCAA beach volleyball tournament in May of 2016 was a major step forward adding beach volleyball to the map as a youth sport.  The bigger question does this new tournament change your thoughts about playing beach volleyball in college, rather than simply indoor.
From my perspective, it should.  While outdoor volleyball i.e. beach volleyball is played all over the United States by adults, the youth version has been slowly gaining acceptance over the last 20 years or so.  With that said, athletes should take a serious look into playing beach volleyball in college.
Secondly, I interviewed Mercer University's head indoor and beach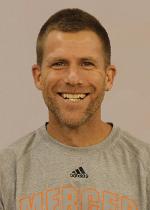 volleyball coach Damian Elder on this very subject.  Mercer is one of the original 15 colllege programs in beach volleyball, so he was there in the beginning 4 years ago. Click here to hear his thoughts.
Lastly, UNC Wilmington and their indoor volleyball coach Amy Bambenek just announced its beach volleyball program for 2016. Here is a small portion of the article posted on the NCAA site.
Beach volleyball has been an official Olympic sport since 1996 and the source of its popularity in the United States can largely be traced to one dynamic team: three-time Olympic gold medalists Kerri Walsh Jennings and Misty May Treanor. Recognizing that surge in interest the NCAA in 2009 put beach volleyball on the list for emerging sports for women. After several years of unofficial championships the first NCAA championship will be held this spring with a winner determined via an eight-team double-elimination bracket. Each school sends five pairs, and much like tennis, the No. 1 seeded team plays the opposing No. 1 seeded team and so on through the roster. A school must win three out of the five pairs matchups to claim the match.
Beach volleyball is not only the NCAA's newest championship, but also its fastest growing sport.  At the beginning of the calendar year, 50 Division I colleges and universities sponsored a team – 10 more than the minimum required to hold a national championship – and 19 of the programs have come into existence since 2013-14. Click here to read the entire article.
---
---