Dave Trumbo of Stevenson on the Possibilities in Beach Volleyball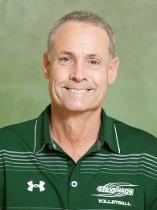 Today, Stevenson University Head Volleyball Coach Dave Trumbo joined Stephen to talk about the upcoming beach volleyball season and the future of beach in the college ranks. Some of the areas covered include: coaching for the love the game, the challenges of being located in a slightly colder climate and being a new program, the joy of going south for spring break, and the future of Division III programs in the sport of beach.
For the entire interview, visit here.
To connect with Coach Trumbo, visit here.
---
---