EVP Tour National Schedule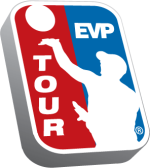 This 2017 National Schedule features several new stops that were not on the last year's schedule – including: Lake George, NY., Chicago, IL & Dauphin Island, AL.
EVP Tour is extremely excited to announce the 2017 National Beach Volleyball Schedule.
Next year's national schedule will comprise of 17 "Days at the Beach" beginning April 29, at Coquina Beach on Anna Maria Island near Bradenton, FL.
2017 will also see the EVP Beach Volleyball World Championships return to the U.S. for the second year in a row at the World Famous Paradise Ocean Club in Hampton, Virginia.
Athletes may earn bids to play in the World Finals during the national tour events. Additionally, Athletes may earn points on an EVP regional series by placing in the finals.
With some new venues, the EVP Series of Beach Volleyball events will return in Chicago, IL, Miami Beach, FL. Panama City Beach, FL Tybee Island, GA and Charleston, WV.
With over 12 divisions per event, the 2017 EVP National Tour is going to be full of extreme action at every level!

EVP Beach Volleyball Tour Schedule
April 28-30 Bradenton Pro Am @ Anna Maria Island, FL – TV
May 12-14 Beach Bum Open @ Tybee Island, Savannah, GA – TV
May 20 Fort Lauderdale Pro Am @ City Beach
Fort Lauderdale, FL
May 27-28 Gulf Coast Championship @ Panama City Beach, FL
June 3-4 The Hammock Beach Pro Am @ Palm Coast, FL – TV
June 10Â Chicago Pro Am @ North Ave Beach, Chicago, IL
June 16-18 Beach Sports Festival @ North Beach, Racine, WI
June 24-25Â EVP Island Championships @ Dauphin Island, AL – TV
July 2 Firecracker Open @ Michigan City, IN
July 14-6 Queen of the Lakes Pro Am @ Lake George, NY – TV
July 21-23 Coolest Coast Pro Am @ Two Rivers, WI – TV
July 29 Presque Isle Festival @ Erie, PA
Aug. 5 Great Lakes Pro Am @ Michigan City, IN
Aug. 11-13 EVP World Championships@ Hampton, VA – TV
Aug. 19-20 EVP Rocks the River @ Charleston, WV TV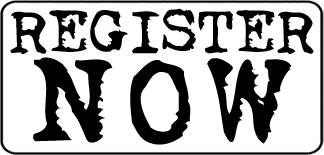 ---