Beach Coach Russell Brock of LSU on the Art of Making Adjustments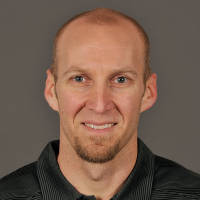 Today, Stephen McCarthy will talk with Head Coach Russell Brock of the LSU Tigers beach volleyball progam about some of his go to strategies for elite performance on game day.
Areas covered include:
1, Ideas for players who do not live in hot bed locations to get noticed and eventually, play college beach volleyball
2. Game day strategies and the variables associated with high level play
3. The art of making adjustments to what is happening on game day.
For the complete interview, visit here.
Russel Brock Bio:
Russell Brock was selected to lead LSU's sand volleyball program on December 4, 2013 by vice chancellor and director of athletics Joe Alleva.
Brock has spent the last eight seasons with the Rice University indoor program. He served as a volunteer coach from 2006-08 before being promoted to assistant coach from 2009-13. During his tenure, the Owls racked up 141 wins which included two NCAA Tournament trips and school's first-ever Conference USA championship in 2009.
Before joining the Rice program, Brock spent 11 years at Baytown Christian Academy in Texas. He acted as the school's athletics director, operations manager and coached the girls volleyball, boys soccer and boys basketball teams. Under his leadership, the volleyball squad captured four Texas Association of Private and Parochial Schools state titles.
Brock was standout at the University of Southern California where he amassed 956 digs en route to the program's all-time record, a mark he held for 10 seasons. He also set a NCAA mark with 45 matches with 10-plus digs. Brock graduated in 1996 with a B.S. in exercise science. For complete bio, click here
---