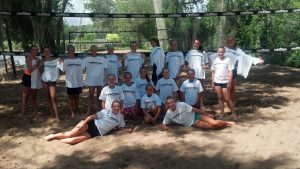 Designed for boys and girls aged 10 and up. Our Beach Volleyball Camps are a great combination of instruction, fitness, and fun outside in the sun and the sand. Our hope is to create an positive environment for enjoying the game of volleyball, while having a great time outside. For 2019, camps will be held on Lord Fletchers (Lake Minnetonka).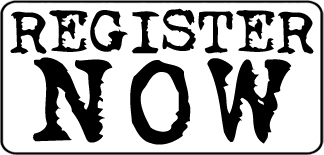 "The beach game taught me great lessons about how to elevate the play of my teammate, or teammates, and how to anticipate and expect the ball so much more than the indoor game ever could. It taught me — even forced me — to be a much better all-around player. That allowed me to help our USA Olympic Indoor Team in many more ways than I ever could have otherwise." – 3-time Olympic Gold Medalist and current women's Olympic Indoor Coach, Karch Kiraly
For our clinics, each day will consist of 1 hour of technique and athlete development drills, while the last 1 hour will be playing the game. If the court is available after the session, open volleyball will be available. On the last day of the camp, we will be holding a camp wide tournament.
Each camp is $120.00 per player. Group discounts are available for 5 or more. Call Stephen at 612-741-0982 for special pricing.
Lord Fletchers (Lake Minnetonka) Beach Volleyball Camps:  We started our beach volleyball camps in 2014 to help boys and girls of all ability levels learn to play beach volleyball in a fun and safe environment. Today, the concept is flourishing with more camps taking place each summer.  Our flexible programming makes it easy to sign up whether you're looking for a month, week or just one day a week of fun. Cost is $120.00 per player
Camp #1: Monday and Tuesday's from 10am to 12pm Dates: Aug. 5, 6, 12, and 13
Lord Fletchers (Lake Minnetonka) Intermediate and Elite Beach Volleyball Camps: This program is designed for more experienced players, aged 10-18, who are looking for next level instruction and competitive play.  Campers must have a understanding of basic beach volleyball skills and be anxious to learn new techniques. Cost is $120.00 per player
Camp #2: Monday and Tuesday's from 1pm to 3pm, Dates: Aug. 5, 6, 12, and 13
All activities will be held at Lord Fletchers Old Lake Lodge in Spring Park, MN. Lord Fletchers has a great view of Lake Minnetonka, as well as, a great atmosphere to have lunch, if you would like, and play volleyball.
Click link for additional TMP Beach Volleyball Tournaments and Camps