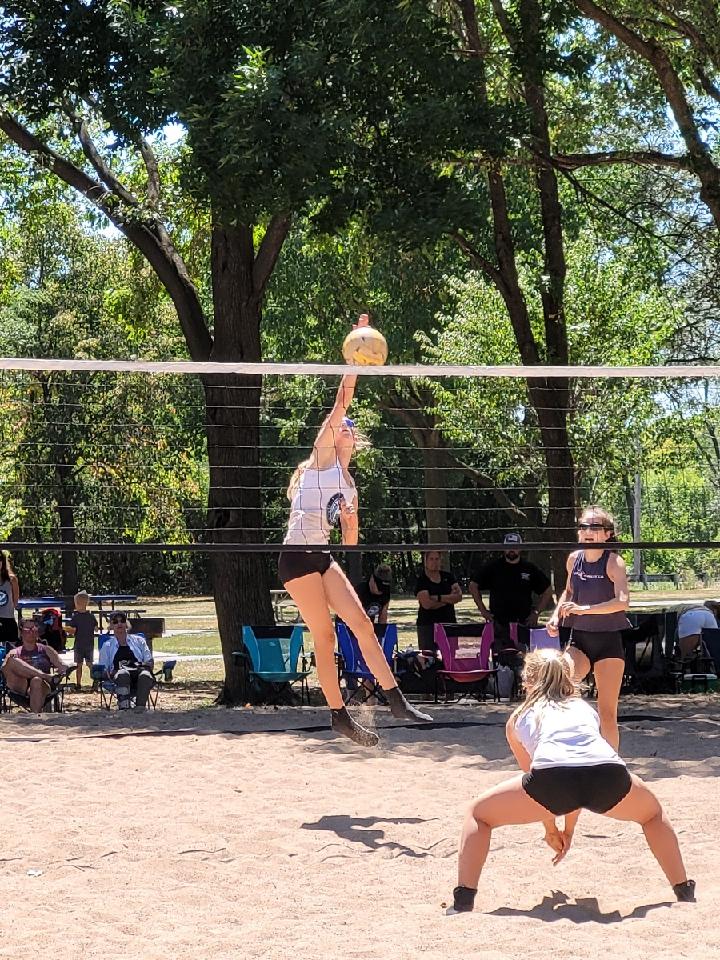 The National Development Team is for player who are first year players, veterans who have tournament results. i.e. a top 3 finish at a local tournament. If a player attains this result, they will receive an invite by the director to attend national team practice sessions. Once a player is invited they will be with the team for the entire time they are with TMP Beach.
Partners: Primarily, partners are chosen by coaches, but players are encouraged to look for partners as well. Partners will not play together the entire season, but could play multiple events together.
Results Needed for Invite at a local or regional event, are as follows:
Age divisions with 5-6 teams, players win the division
Age divisions with 6-11 teams, reach finals in gold bracket
Age divisions with 12 or more, reach semifinals in gold bracket
No invites will be issued for divisions with 4 or less teams.