Our ProjectU Minnesota Beach Clinics are opportunities to learn from top college beach coaches in the state of Minnesota. Each clinic is (2) 2 hour on-court sessions with a short question and answer session after each day.
"This camp will be a point for athletes to learn from one of best coaches in the NCAA." -Stephen McCarthy, director of TMP Beach
ProjectU Beach Volleyball Clinic Highlights:
Develop your skills with game-like drills and cauldron games
Understand what techniques are needed to compete at an elite level
Details:
July 29-30: Event check in at 4:45pm, start at 5pm at Maple Grove High School courts. Day 2 start time at 5pm. Both clinics will end at 7pm each day.
Cost:
$120 per athlete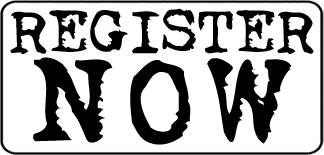 Locations:
Maple Grove High School
Bio Information: Majo Orellana, Assistant Coach at Texas Christian University, a professional beach volleyball player that has represented her home country of Guatemala in numerous international events, comes to Fort Worth after being the Beach Volleyball Director at Coast Volleyball Club.
Representing Guatemala, Orellana competed in the 2003, 2007, 2011 and 2015 Pan American Games in beach volleyball and also played indoor for the Guatemalan National Team from 1996 through 2008. She was the Captain on the national team from 1998-2008. Pairing in 2003 with Sylvana Rivera, the duo finished 5th while also picking up two 9th place finishes in 2007 and 2011 with Anna Ramírez. Orellana partnered up with Ramírez again at the 2006 Central American and Caribbean Games and came out of the competition in seventh place. Orellana was National Beach Volleyball Champion from 2001 through 2011. She was the Central American Champion 3 times: 2006, 2007 and 2010. She earned a Silver Medal in the Norceca Tour in 2010, plus seven 4th place finishes in her career.