The AVP Academy Beach Clinics will be at select AVPAmerica events and the AVPFirst Junior National Championships.   2019-20 Event locations include: Oshkosh (WI), Hermosa Beach (CA), Toronto, Ontario, CAN, Boca Raton (FL), and Atlantic City (NJ).  Each event is open to all athletes who are committed to understanding themselves and moving ahead as a beach volleyball player, and per NCAA rules, this event is open to any and all entrants limited only by age, gender, grade, or number.
Cost: Oshkosh (WI) $200 per player for 2 Day Event: clinic and showcase tournament. Boca Raton (FL) $460 per player for 3 Day Event: 2 clinic days and a showcase tournament.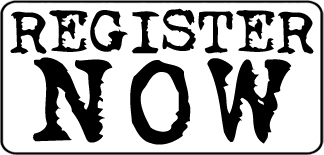 Event Schedule:
Beach Clinic Approximately 3 hours
1. Introductions, Warmup and On-court Drills with Coaches, 2 hours
2. Coaches Panel (Off Court): Coaches answer players and parent questions, subjects to include; how to get recruited in beach, best practices for skill development, how to get connected to the beach community when there is no beach club in your area, among others, 1 hour
OshKosh includes 2 clinic times and a coaches panel session, Palm Beach: Over 15 hours of on and off court training

Times are subject to change due number of participants, weather, etc.

2019 Beach Clinic Dates, Location, and College Coaches Information:
AVPFirst Junior Nationals Beach Clinic: July 22nd: Stetson, Long Beach State, Hawaii, Georgia State, and Texas Christian
East Coast Championships, Atlantic City: June 26th: Stephen F Austin, Tulane, Florida Atlantic, Houston Baptist, Stevenson, Stetson with more to be announced
AVP Academy Palm Beach Training Camp: Boca Raton, FL, Dec 6th-8th: Florida Atlantic University, North Florida, Missouri State University with more to be announced.
Impact Beach Clinic and Showcase, Oshkosh, WI, June 20th-21st, 2020: Colleges to be announced by end of April
Toronto, ON, CAN: AVP Academy Toronto Showcase: June 27th-29th, 2020.
List of Colleges in Attendance: **Colleges mentioned with locations are tentative only. **
Click link for additional TMP Beach Volleyball Tournaments and Camps